Worship at Batavia First UMC
Sunday Worship at 10 AM
Children's Sunday School at 10 AM
   Nursery care provided.
Watch us live on Facebook
ADA Accessible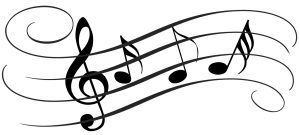 Upcoming Services
Sunday, September 17, 2023
Sixteenth Sunday after Pentecost
Rally Day!!!
Join us for:
          Special Music by Parker & Kara Story
Commissioning of Teachers & Mentors
New Members
Bible Presentations
Confirmation Class Mentors
Sunday School Plans
Adult Bible Study Plans
In addition there will be a potluck picnic lunch, fun and games and Lugia's Ice Cream Truck following worship!
Sunday, September 24, 2023
Seventeenth Sunday after Pentecost
Main Lesson:  Matthew 20:1-16
Sermon Title & Theme:  "Active God" – The God who is revealed to us in Jesus Christ is not only love but also love in action.
Children's Time:  "A Dollar"
There will be a hymn sing at the end of the service.